Top 5 practices to improve the productivity of your remote customer service team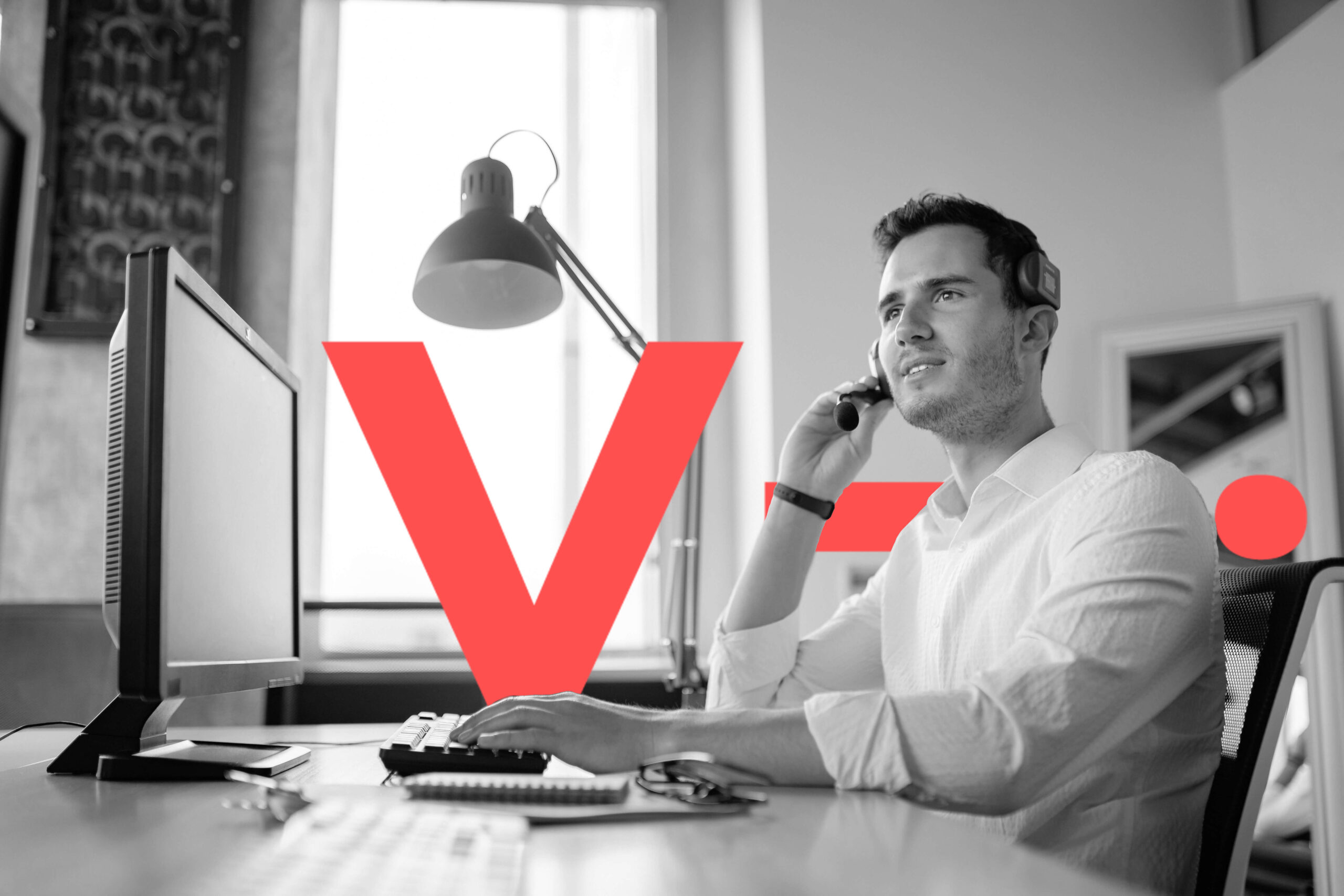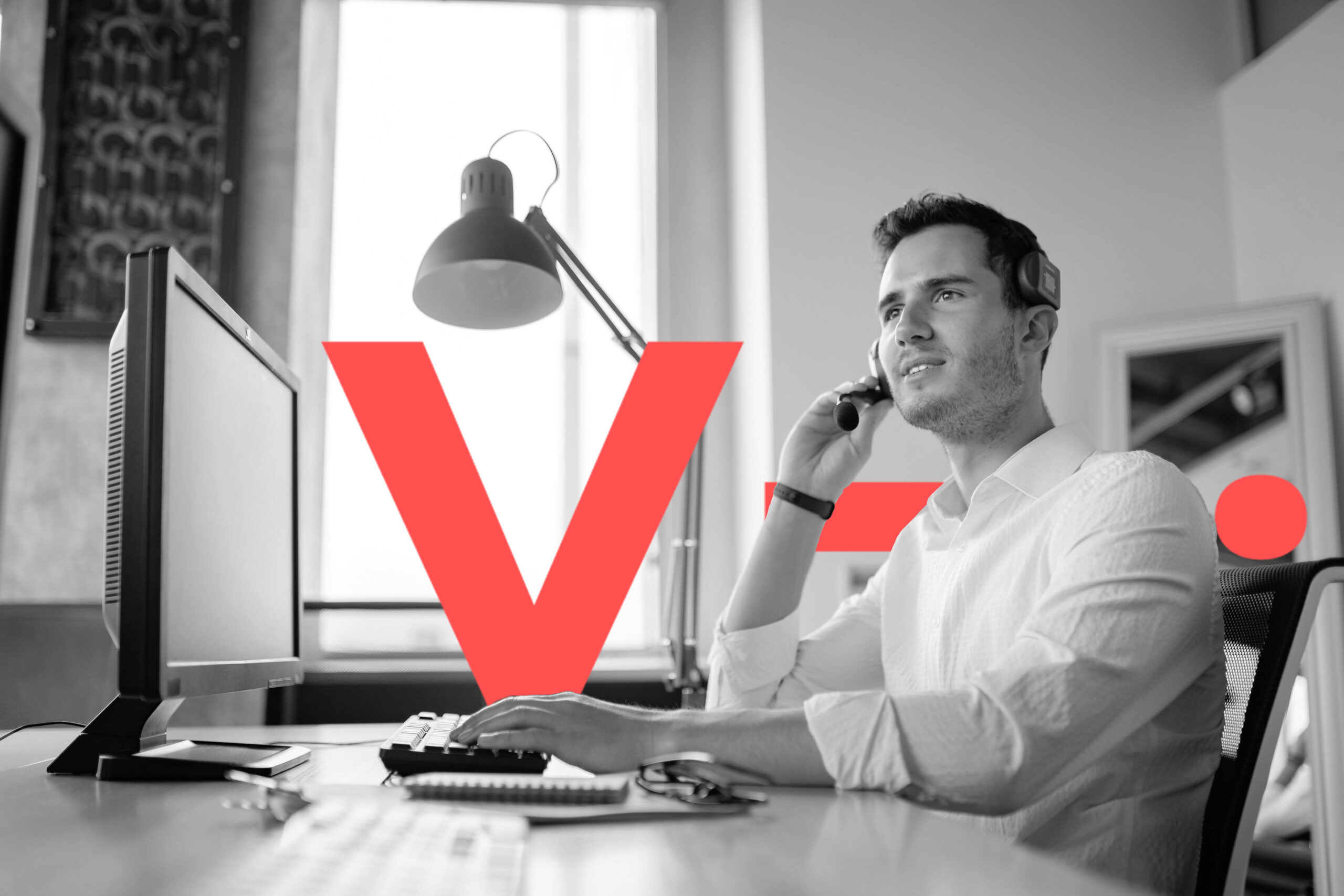 Over a year ago, when the pandemic caught us all by surprise, our customer service agents packed up all their equipment and switched to remote working, while our minds experienced a sense of utter disbelief as we tried to adapt in leaps and bounds to a reality that would sooner or later become palpable anyway. Were we then sufficiently prepared? The answer is clear: No.
At this time, and having observed the undoubted benefits of remote work, we must address its shortcomings as well, avoiding losing focus and putting in place mechanisms to improve the productivity of our customer service agents, in real time and remotely. Because of course, the technology was already there, waiting for us.
In this article, we leave you with 5 best practices to improve the productivity of your team, remotely and that you can implement today.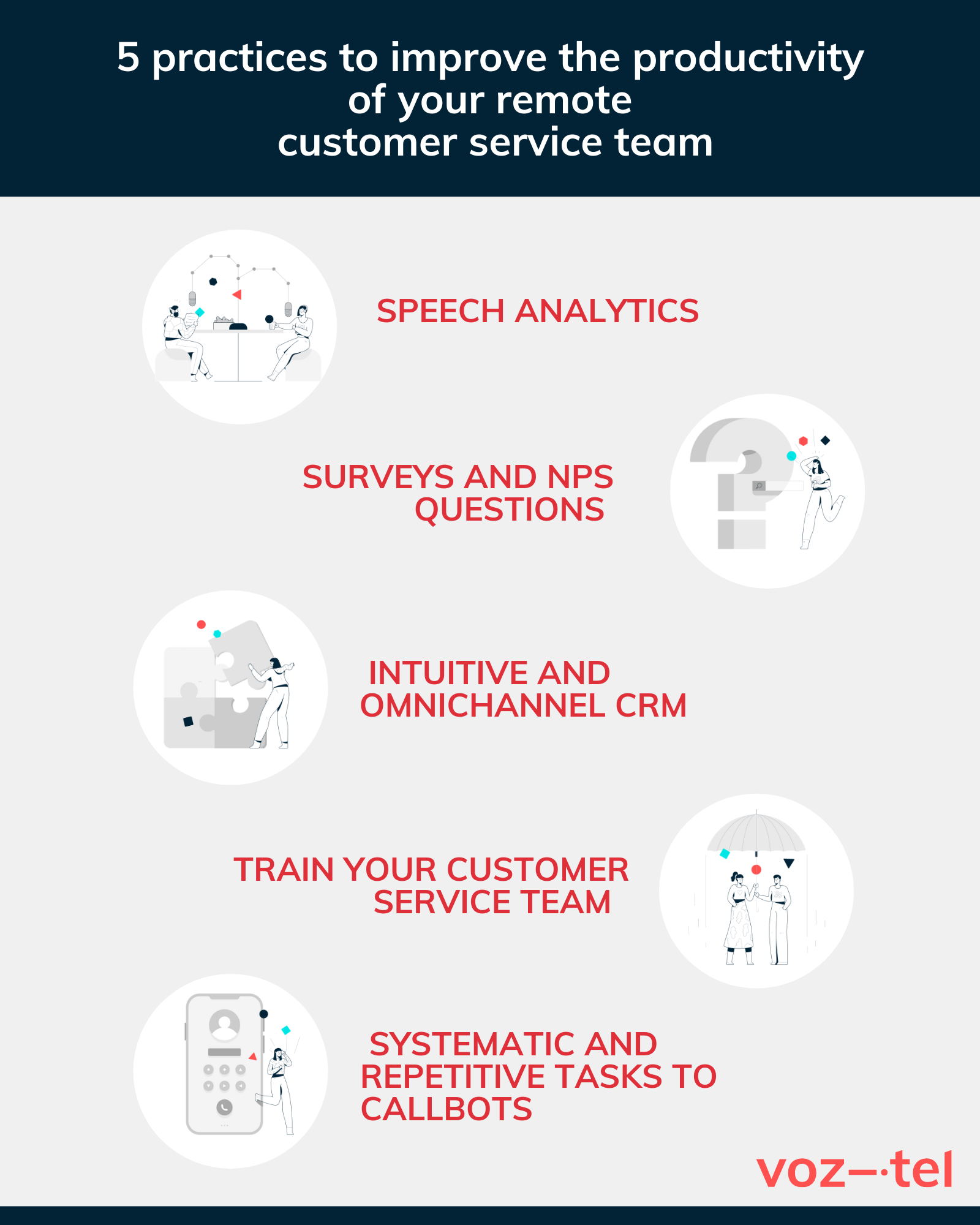 Speech analytics as a basis for increasing productivity
A common practice for a contact center manager is to make "rounds" on their agents' desks to listen to part of their conversations. Nowadays, it is more than evident that this is very difficult. Fortunately, with a comprehensive CRM and in our own homes, we can monitor the degree of compliance with the arguments or scripts of the agents.
What is even more interesting, due to Speech Analytics technology, we will be able to make an analysis of transcribed conversations, identifying specific words and evaluating language and voice inflections to quantify attitudes, opinions and emotions related to the conversation, and, in short, rely on AI to help improve all our interactions with customers.
Create surveys and NPS questions that support your Speech Analytics
Although Speech Analytics is currently highly developed and the precision in determining the mood of our interlocutor is increasing, it is always advisable to accompany this analysis with a quick questionnaire or an NPS (Net Promoter Score) question.
Regarding the quick questionnaire, it is recommended to make no more than 5 questions, with a limited answer, and less than 1:00 minute. Our clients' time is very valuable and we should try to ask for the most essential information to carry out our analysis. Some examples of questions could be: From 1 to 5, How would you rate the quality of the service received?
– From 1 to 5, to what degree do you consider that your query has been solved?
– From 1 to 5, Do you consider that who attended you had the necessary knowledge to deal with your consultation?
– From 1 to 5, would you recommend our customer service to another user?
 As for the NPS question, although it can be formulated in many ways, the objective is to score, on a scale that is usually from 1 to 10, the probability of being recommended to other users by our client. For example,  one classic:
"How likely would you be to recommend our company to a friend?"
All those who score from 9 to 10 are considered brand promoters, while those who score from 0 to 5 are detractors; at the midpoint, from 7 to 8 would be the neutral or "passive" ones. The NPS formula is then calculated by subtracting the percentage of promoters from the detractors. Any score above 50 would be considered good, whereas, if our score is negative, we would have a clear margin for improvement.
Regarding the best channel for sending surveys, we can use the usual methods such as email, but we can also conduct these surveys through CallBots, without the intervention of any agent and  to ensure the highest number of responses from our customers.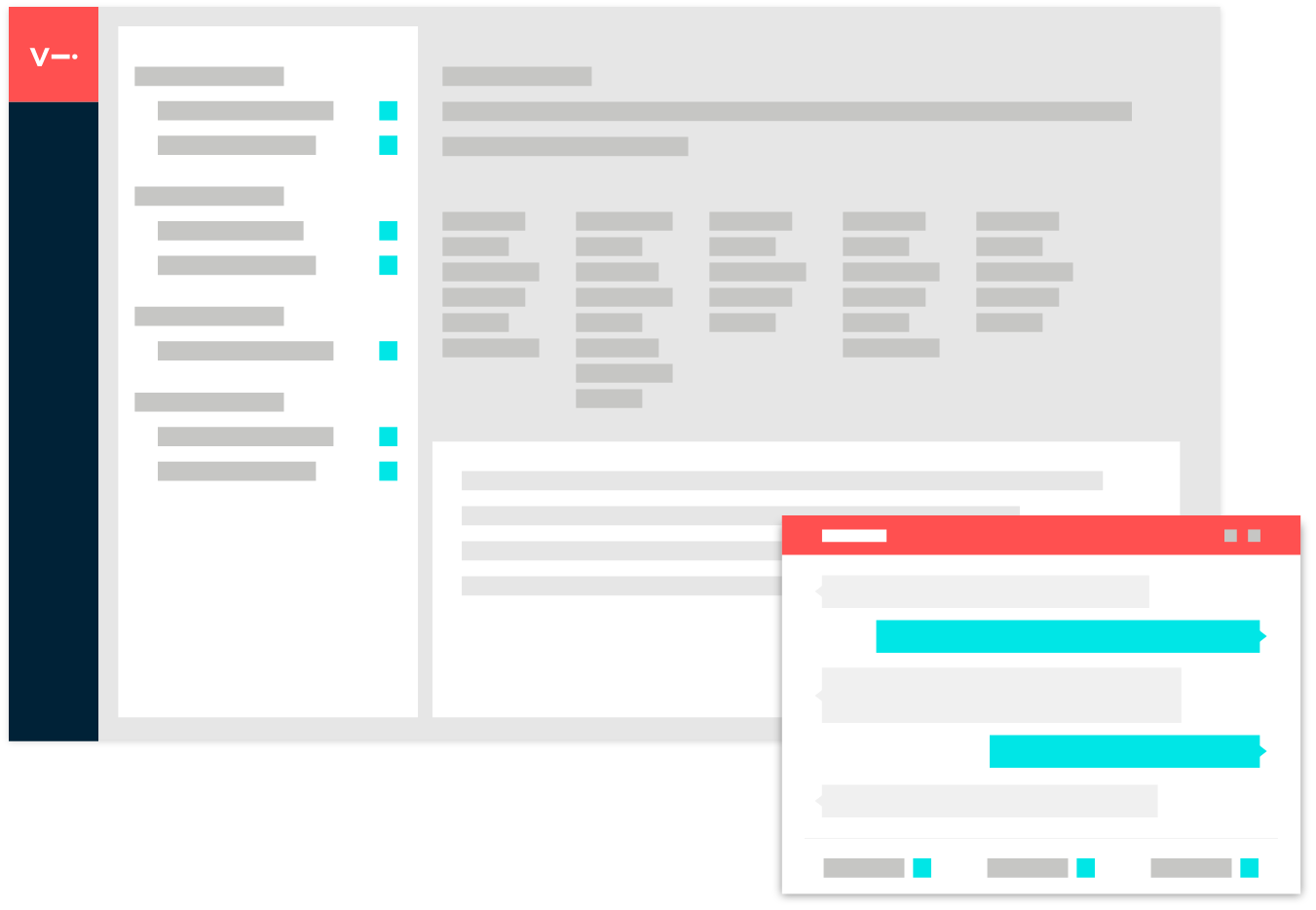 Use an intuitive and omnichannel CRM platform
Some years ago, software companies dedicated to the development of CRM platforms were few,  and even more so if we are talking about those specialized in the CCaaS (Contact Center as a Service) sector.
This scarcity of solutions on the market led the companies themselves to develop their own software in-house. Such systems require a large initial investment, tend to be very complex, the level of maintenance is very high, and space is needed to host their own servers.
Nowadays, and even more so with teleworking, it is essential to use an agile, versatile, intuitive and omnichannel CRM tool that reduces the agent's learning curve and optimizes processes in whatever channel the customer chooses to contact us.
The best choice will always be a Cloud solution, which allows scalability, without initial investments, and on a pay-per-use basis. In this way, we will have a platform that will adapt very easily to any change we may experience in our work methodologies and business volume.
Constantly train your customer service team so that they can optimize their work
In a hyper-connected and omnichannel world, innovations and new tools are constantly appearing on the market, which have a direct impact on our customer service: a new social network, a home – automation element that connects directly with our customer service, a new type of wereable from which to perform an interaction, etc.
Against this backdrop, and in order to ensure optimal customer service, our staff must be constantly trained. To do this, we should have a CRM provider that offers initial and ongoing training, as well as a team of specialized consultants who listen to the customer, know the market, and suggest specialized solutions that meet their needs and allow them to adapt to this new and increasingly competitive environment.
Leave systematic and repetitive tasks to virtual agents
Nowadays, our customers demand a more personalized attention according to their specific needs, and we cannot afford the mistake of neglecting our valuable interactions with them. We must guarantee the resolution of their calls in a timely manner, and this should not be an impediment when these calls often only require small, easily automatable tasks.
The technology of virtual agents, or CallBots, is based on Artificial Intelligence and is precisely indicated for the latter one, to improve the profitability and value of our telephone service. This technology optimizes the costs of repetitive operations, even those of a certain complexity, and guarantees 24-hour service.
For example, CallBots are capable of managing medical appointments or any type of agenda, debt collection, POS payment management, data collection in accordance with GDPR, etc. In fact, they can perform a wide variety of interactions, so it is advisable to consult our specific case with one of the few providers capable of successfully deploying this technology.