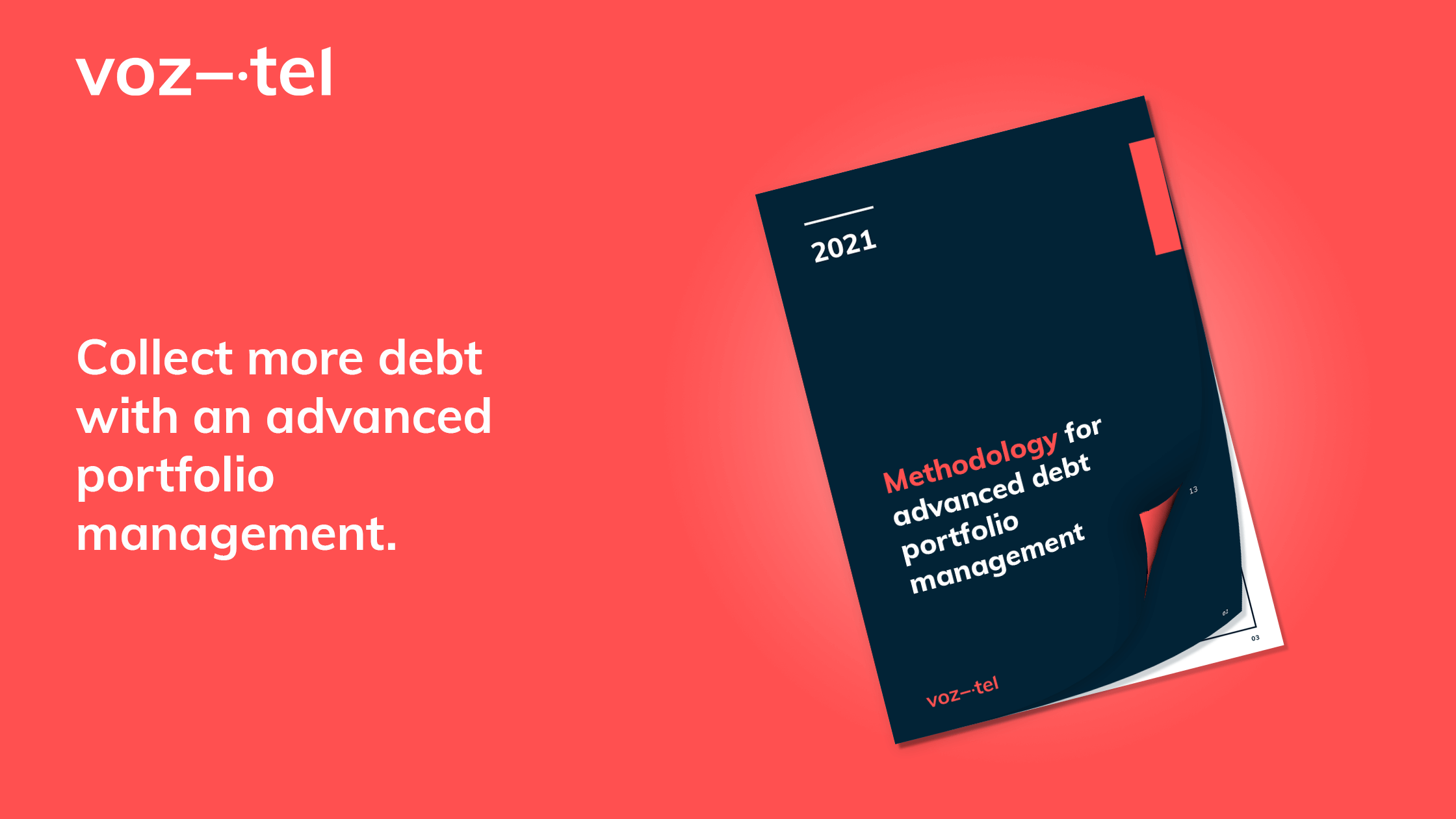 In this Whitepaper discover how to do an internal review and, with your own resources, begin to improve the debt management mechanisms of your company.
Using this exclusive methodology developed by our consultants, we explain the structure review process step by step, which will help you manage your portfolio and debt recovery. In addition, you will identify advantages that you can enhance in order to help you optimize the results of your company.
What are you waiting for to achieve better results!
What are you going to find in this Whitepaper:
Argument Control

Segmentations and Levers

Calls and Accounting

Communications

KPI´s and Objectives

Interviews with Agents